ADVERTISEMENT

In my travels of the web, I am always delighted when I find my very own font creations "in use." Here are ten new screen captures of recent "Fonts In Use," web discoveries for your viewing and visiting enjoyment. I hope that you enjoy them as much as I have!
tannercundy.com
Studio K
ZoolabStudio
Pytt.nl
Land of Madness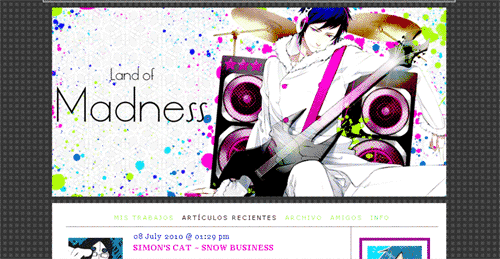 Flow for the Cure Poster - We Love Posters
How to be a Color Rockstar
Day By Day
Appreciate - Define Gravity
Doddle Media
Does your website feature a font by Nymphont? Would you like to have your creation featured in a future fonts in use post? If so let me know about it in a comment below, I'd love to see your work and be happy to feature you!