ADVERTISEMENT

Rounded up some fine examples of how my fonts have been put to use by others in their various projects. I am always happy to see my fonts being used by others, it's nice to know that I have created something useful. If you have used my fonts anywhere do contact me and let me know, and I'll feature it in a future "Fonts In Use" post!"
Web Design & Gadgets
Digital MsBehaviour Video
Caviar Dreams font use in a YouTube video from The Big Idea, the "Home NZ's creative community," by Digital MsBehaviour.
Helen Baxter puts her digital spin on the traditional column with the all new Multimedia MsBehaviour Files! Her first monthly file looks at the maker, crafter and hacker spaces across New Zealand, including 2D laser-cutting and 3D printing for digital designers.
Champagne & Limousines Font Modified for iPhone & iPod Touch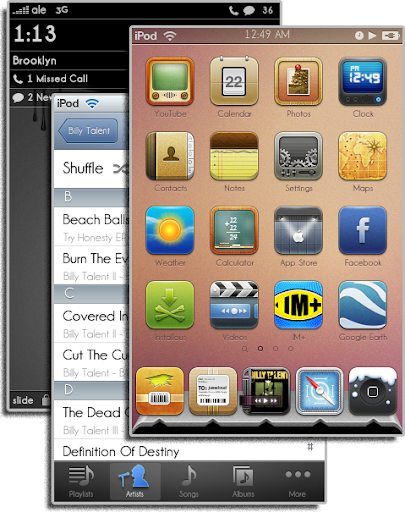 Champagne & Limousines font is available on ModMyi.com as a custom font you can use on your iPhone.
Adorkablee.com
Caviar Dreams font featured quite extensively on Adorkablee.com
Yummy Lolly
LT Chickenhawk font used on Yummy Lolly, the free blogger template site.
Logo & Advertisement
Pulmacare Logo by Billie Bryan
LT Oksana font used in the Pulmalcare logo.
CORE Logo
Champagne & Limousies font used in the logo by Armand Sazon for "Committed Organization for Real-Life Education," (CORE) based in the Philipines. The organization assists and mentors young adults transition to becoming sucessful adults .
Singapore Through Their Eyes: Singapo(RE)presents
LT Chickenhawk font and several other fonts from other designers used in the promotional poster for "Singapore Through Their Eyes: Singapo(RE)presents." The event is a literary competition organized by Nanyang Girls High School in Singapore.

Objects & Merchandise
WellspringGift.com
Champagne & Limousines font used on their Madison Collection, stationary and reated accessories made by WellspringGift.com
T-Shirt Design By Travis Phillips
Caviar Dreams font used in this t-shirt design made for wedding party/rehearsals

Artwork Digital & Traditional
A Life Less Ordinary Wallpaper by deviantARTist ~icstars989
Really lovely desktop wallpaper by ~icstars989 using Frail & Bedazzled font.
View the deviation
to see a larger preview and download.
Album Art by Joshua Medlen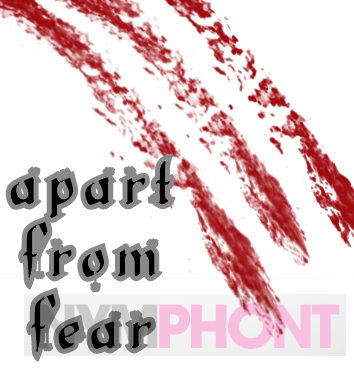 LT White Fang font to be used on upcoming album cover for the metal band Apart From Fear. [Design is still in works, not finalized yet]
Similar Posts